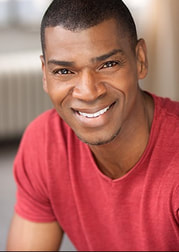 JAMES RICH
,
Book
Nat King Cole look alike James grew up in Hartford, CT and got his BFA from Syracuse University, School of Visual and Performing Arts. Pretty much from the first time he stepped foot onstage people would say "You remind me of Nat King Cole." Thus, setting the stage for James's obsession with all things Nat -- an obsession that led him to write "There Was A Boy."
His credits include touring with Harry Belafonte (Backup Singer), a lead role in the first national tour of "Rent" (Benny), "Saturday Night Fever" on Broadway (Booth Singer), Off-Broadway, Regional Theatre, Tokyo Disney Resort (Lead Singer/Vocal Captain) lead roles in national commercials as well as guest star roles on "Everybody Loves Raymond" and "As The World Turns."
Behind the scenes, James was an Assistant Costume Designer on the Emmy Award winning season 2 of "Dancing With the Stars," Artistic Director / Assistant for Randall Designs, Costume Designer for "That's Dancing" (Crystal Cruises) and designed for numerous regional theater productions.
James has a unique perspective in the creative arts that gives him a strong ability to move easily between being out front and behind the scenes. More about James at
www.james-rich.com
​
---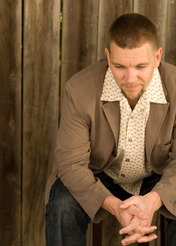 MATT FALKER
,
Music Supervisor/Arranger
Matt Falker is on full-time faculty at MiraCosta College in Oceanside, CA, where he directs the Frequency vocal jazz program and teaches theory and piano classes. His previous faculty positions include the University of Southern California and Cal State Northridge.
A native of northern Michigan, Matt received his undergraduate degree from Western Michigan University in Kalamazoo in jazz piano and his graduate degree from the University of Southern California in jazz voice. He sings in the professional vocal jazz quartet 'True North', comprised of Southern California studio musicians and he is an active performer and clinician internationally. Recent appearances include festivals and events in Finland, Washington, New York, Nevada, Alberta, Manitoba, and California.
Matt's vocal arrangements are published by Sound Music Publications and UNC Jazz Press, and he also distributes music through his own publishing company, Matfal Music. In 2015, Matt was chosen as a quarter-finalist for the GRAMMY's Music Educator Award. More about Matt at
www.mattfalmusic.com
​
---
​GUIDO VENITUCCI,
Director

BLIND DATE
The Producer's Club, NYC
GRACIE'S CURSE
The Producer's Club, NYC
VICTIM'S TRUST
Actor's Playground, NYC
BRILLIANT TRACES
Actor's Playground, NYC
CLASSE DI FERRO
(IRON CLASS)
Mediaset/Italian TV Series
QUELLI DELLA SPECIALE
(THE UNDERCOVER UNIT)
​Mediaset/Italian TV Series
​​

---

CHERI SMITH,
​Choreographer

RENT
First National Tour
MAD TV
Fox TV
MAGIC MOUSE DAYS
Disneyland
MALESTROM
UCLA Performance Series
CITY AT PEACE
Embassy Theater
SPRING AWAKENING
Palisades Charter High School
GUYS AND DOLLS
​Palisades Charter High School
​


---

​

SHARLENE CLINTON
​Costume Designer

THERE WAS A BOY
Morgan State University
THE COLOR PURPLE
Morgan State University
PORGY AND BESS
Morgan State University
GLIMPSES OF THE MOON
MetroStage
JOE TURNER'S COME AND GONE
CenterStage
THE BOYS FROM SYRACUSE
​CenterStage

​

---